WHICH GIFT IS RIGHT FOR WHOM?
XMAS Gift Guide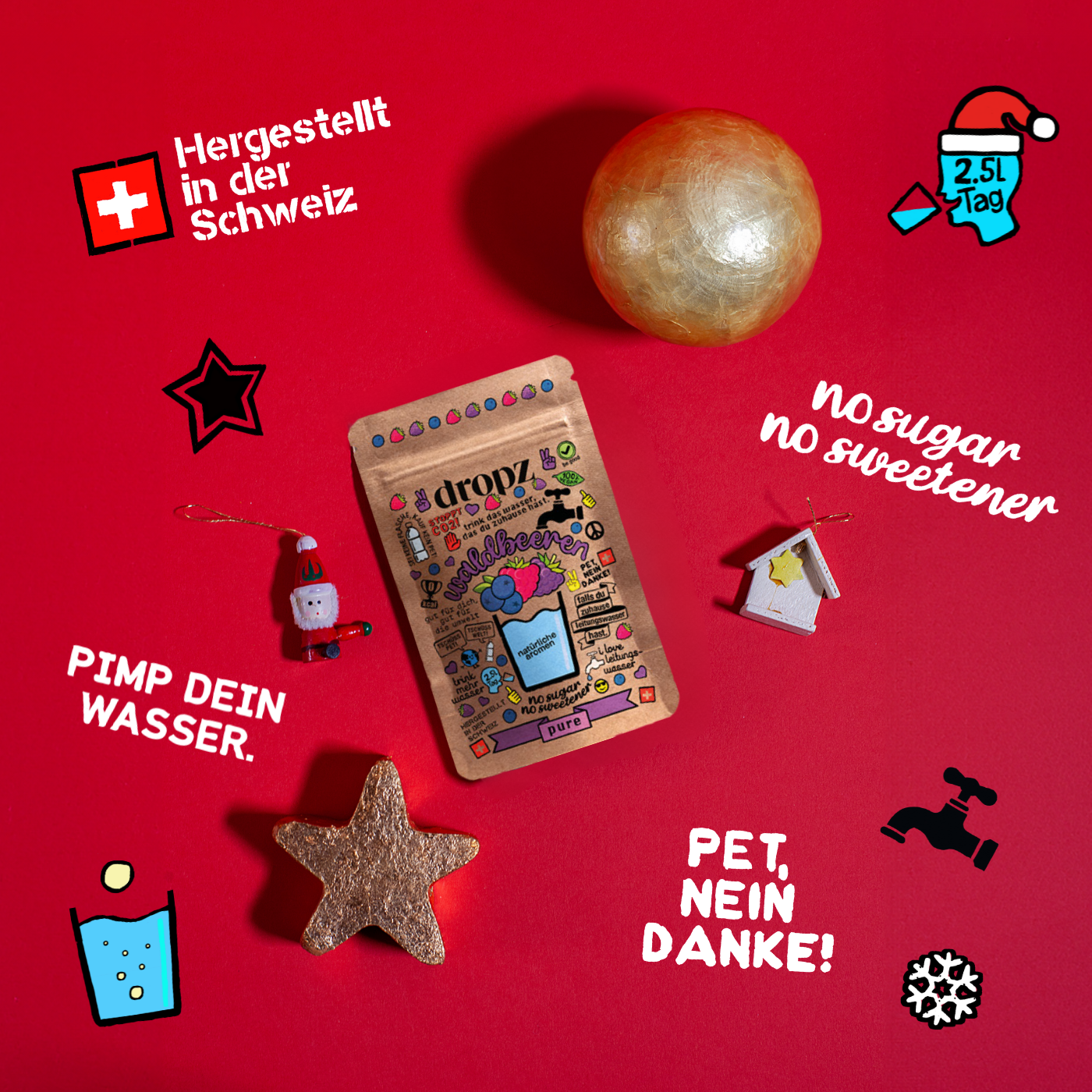 For your loved ones
The perfect gift for anyone who wants to drink more water. With the delicious Pure varieties, your loved ones will easily reach their daily drinking target without any sugar or sweeteners. Fruity and light - without sugar or sweeteners.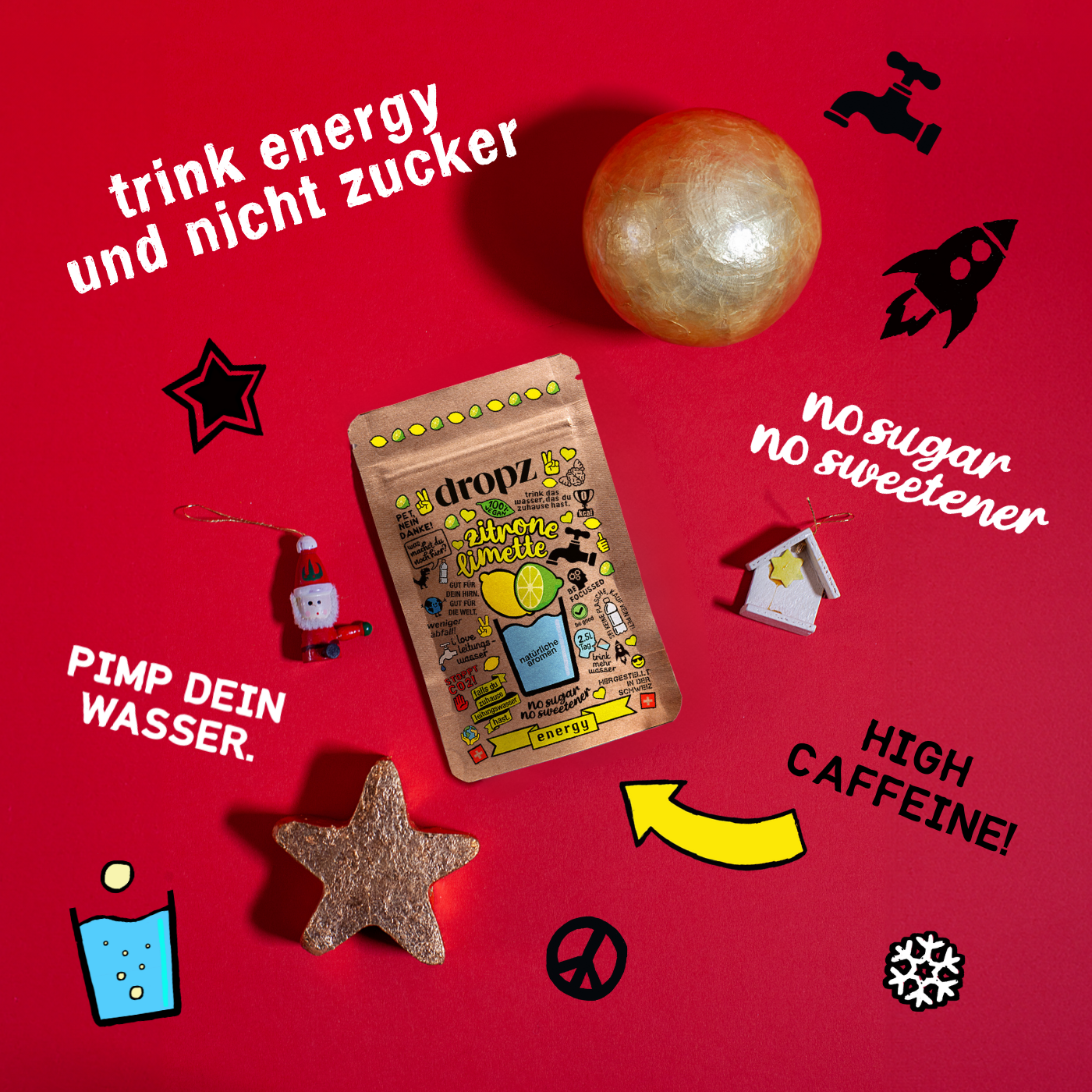 FOR WORKAHOLICS AND SPORTS ENTHUSIASTS
The three delicious dropz Energy varieties with 50mg of caffeine per drop are the perfect gift for any caffeine lover. The healthy alternative to conventional energy drinks turns your tap water into performance water. With caffeine, without sugar, without sweeteners.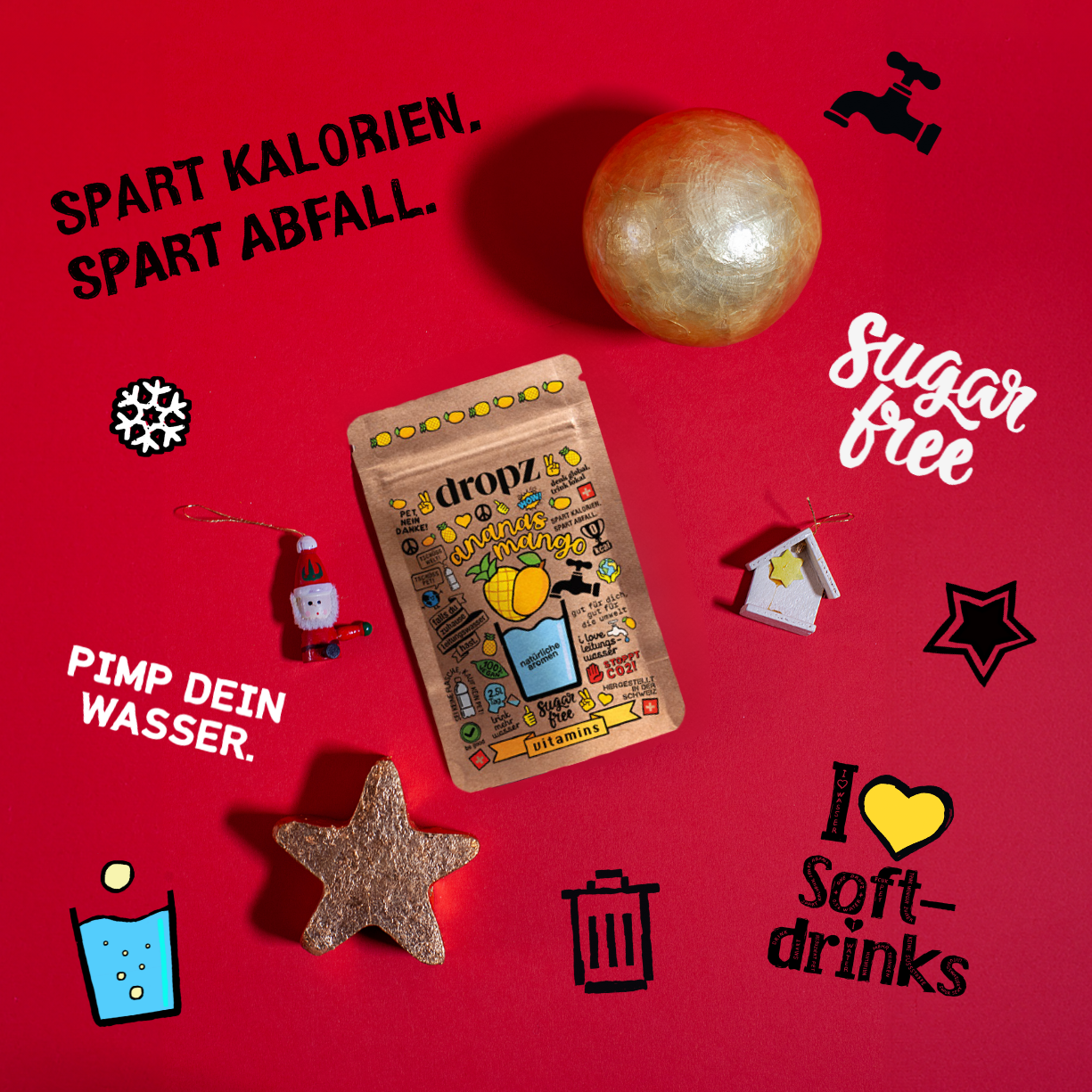 For softdrink lovers
Help your loved ones give up sugary sweet drinks. With the Vitamins Bundle, you are gifting 5 fruity varieties that transform your water into a delicious refreshing drink. Pure fruit flavor, but without any sugar or calories. Intensely fruity - without sugar, without calories.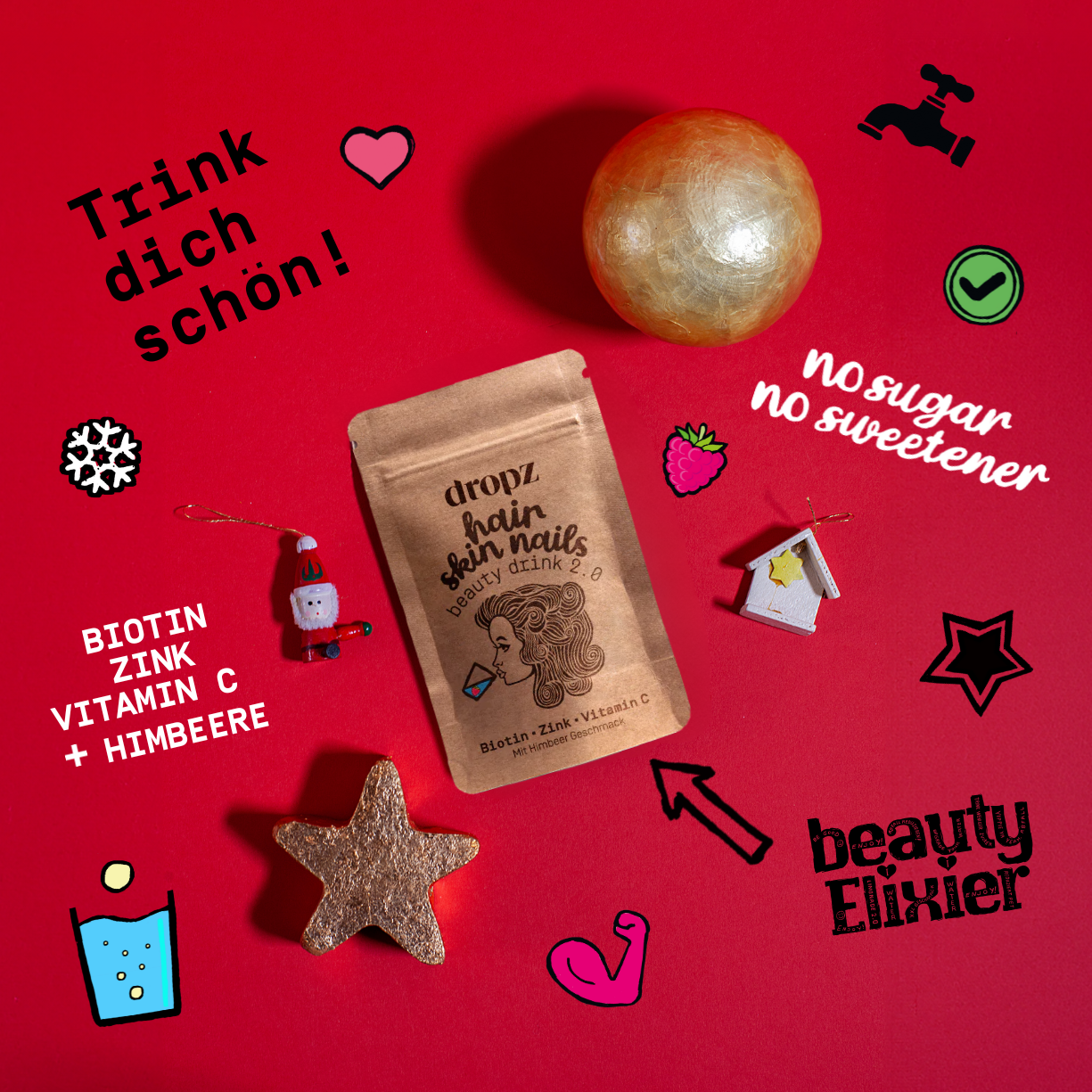 For your mom & sister
Gift the absolute beauty must-have with a delicious raspberry flavor. The sophisticated combination of active ingredients with high-quality biotin, zinc and vitamin C help hair, skin and nails to look their best! Beauty elixir - biotin, vitamin C, zinc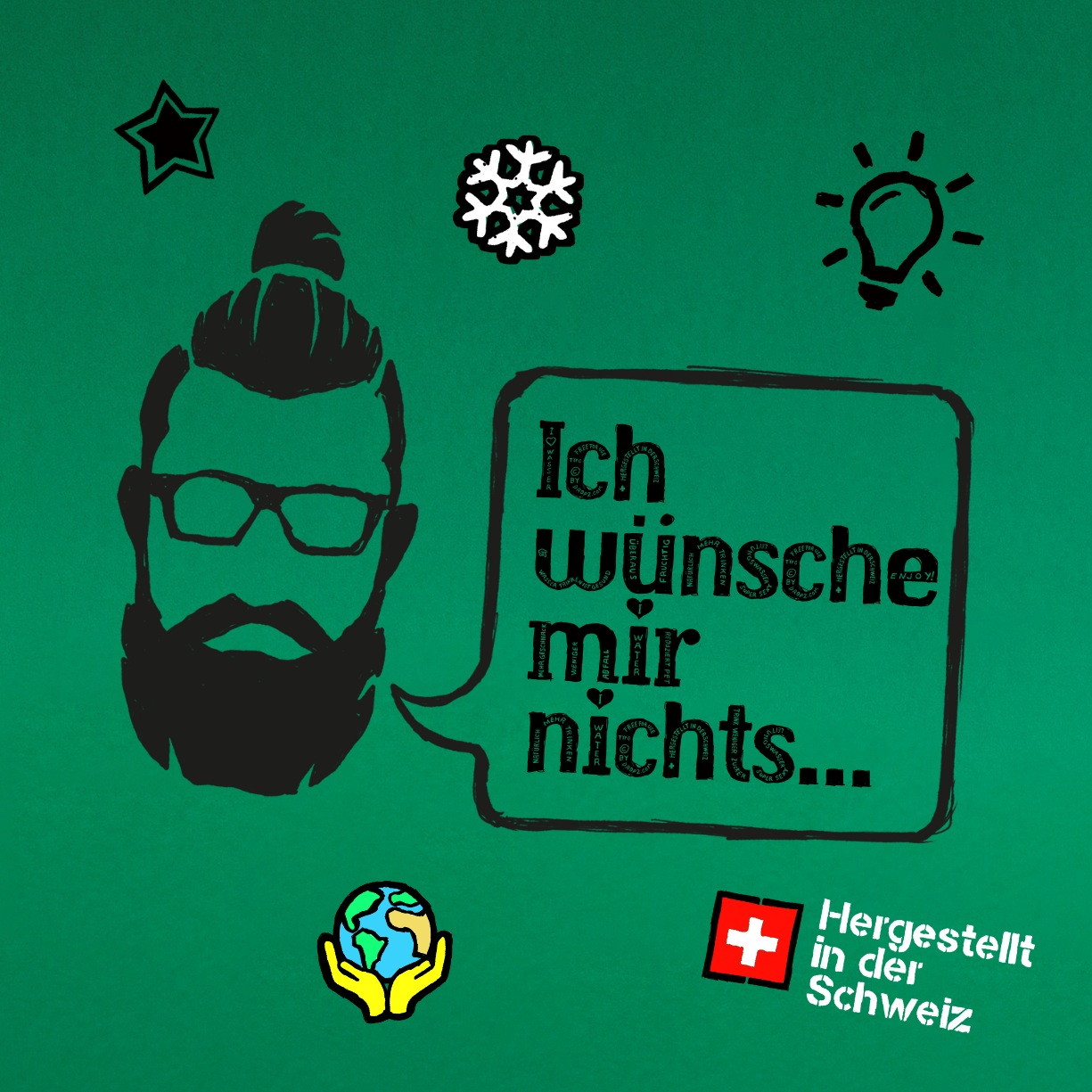 FOR THE "I HAVE NO WISHES" CANDIDATES
The standard phrase that we all know. But who wouldn't want to do something good for the environment and reduce PET bottle consumption as much as possible? Give the gift of sustainability now with the dropz Bestseller Bundle! No sugar, no PET, developed and produced in Switzerland